BOAT Talks
'Not so much a speaker more a cast!' said a club secretary after a visit to her society by our Talks Team, 'and so informative and entertaining. Quite one of our best ever evenings,' Our cast of four that evening, in no more than an hour overall, each gave short insights into BOAT.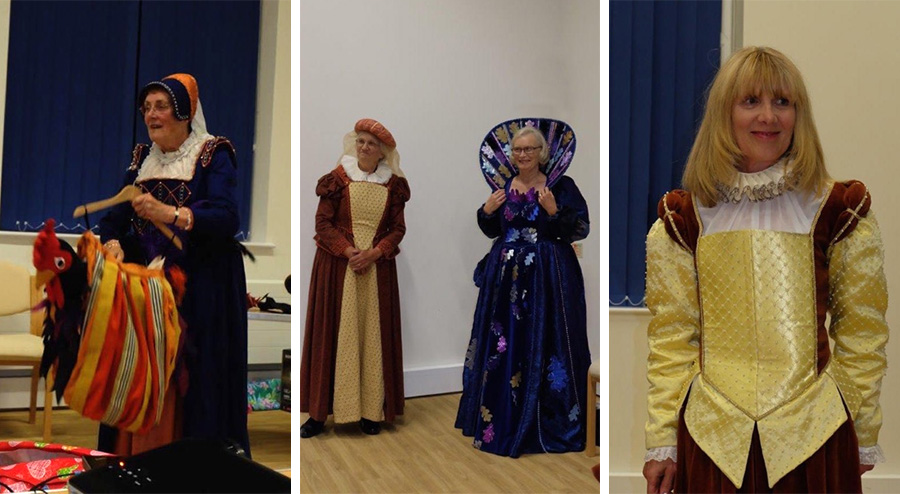 - 'How it all began' is about our formative days in the 1960s.
- Getting the performance up and running' brings you up to date with all that happens unseen.
- 'Set design, build and lighting' explains how we create mood and atmosphere
- 'Costumes' gives you the chance to see close up dresses and even try on a hat or two.
Our Talks Team continues to be popular with groups and societies looking for a cast, or even a single speaker for afternoon and evening programmes.
To make a booking please contact us.

Engaging, witty, and a joy to watch
Not to be missed!