The Very Short Story of Romeo and Juliet
The very short story of 'Romeo and Juliet' told in words and pictures*.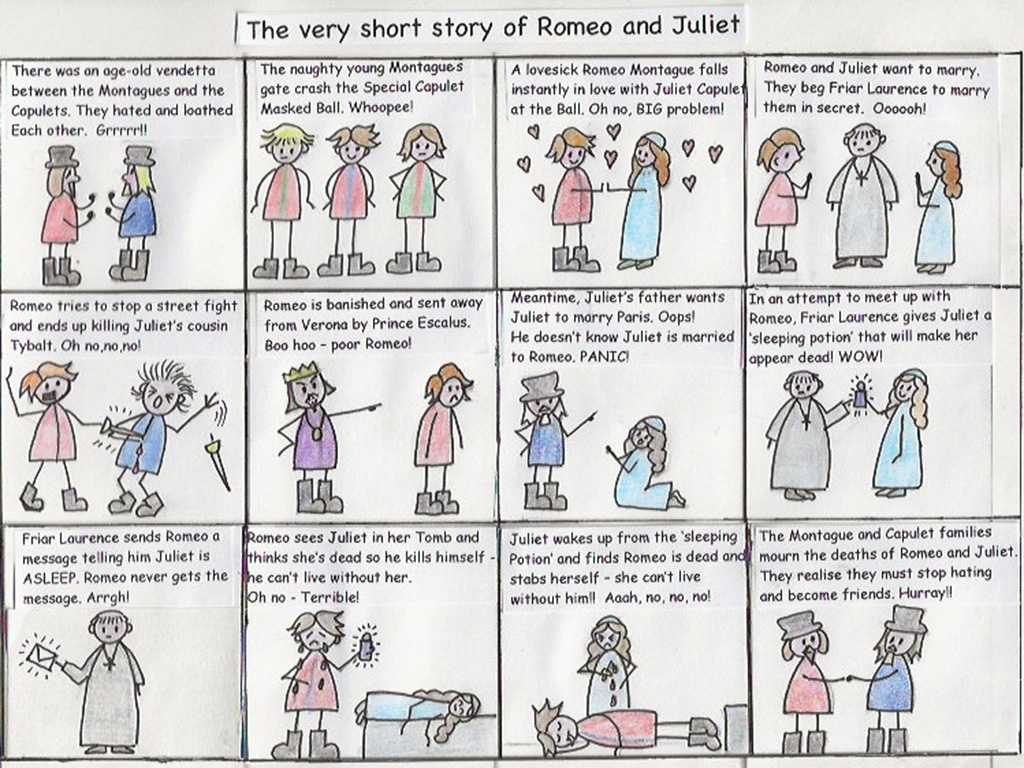 At the end of the writing in each picture-box, there are one or two special words ending with an exclamation mark, which looks like this!

Can you find any words which are fierce, sad, excited or happy?

Actors let the audience know what the characters are feeling by the way they say those words.

Read the story aloud and make those words stand out – let everyone hear your exclamation!

Tell one of your favourite stories in pictures or in words.
*With special thanks to Mya Lixian Gosling, author and artist, whose work inspired our drawings and with whose permission they are published. To see Mya's humorous and entertaining work about Shakespeare, visit https://goodticklebrain.com/
Other Performing activities: